To evaluate what kind of job you can accomplish as a freelancer, you must first gain a thorough understanding of the field. A freelancer is someone who works for themselves rather than for a company, which is the most basic definition of a freelance job. While freelancers undertake contract work for businesses and organizations, they remain self employed at the end of the day.
Pros & Cons of Freelancing
Every employment has its advantages and disadvantages, and freelancing is no exception. Being aware of the difficulties can help you to be better equipped to deal with them.
Having complete control over your schedule, clients, and income is a significant perk of freelancing. When you work as a freelancer, you're in charge. You have complete control over the jobs you accept, the clients you work for, and your salary. Depending on your degree of experience, it may be possible to work part-time hours while receiving full time compensation. Another plus is the ability to work from home or on the go. In most cases, working as a freelancer means that you'll be able to set your own hours and work from home. Your deadlines are there, but you'll be able to work when and when you want.
There are additional duties that come with total control. If you're a freelancer, you're a business owner, and you'll need to keep track of everything from taxes to invoices to payments received to getting your own health insurance. Another drawback of freelancing is the "feast or famine" phenomenon. In certain months you'll be swamped, while in other months, you'll hardly have time to breathe. If you're counting on a long-term relationship with a single client, they may stop needing your services without warning. For freelancers, effective financial management and a steady stream of new clients are a must-have.
10 in-demand types of freelance jobs you can land tomorrow
1. Developer (coder, programmer)
Programming is one of the world's most sought-after professions. Every business, organization, and creative endeavor in today's digital age necessitates a robust online presence. A website or an app to accomplish this is required, and someone must create it in order for it to work. Freelance developers, like marketers, often focus on specific sorts of development based on their prior experience. You have front-end and back-end developers who specialize in different aspects of the software development process. A successful freelance developer must be fluent in a wide range of programming languages, from Java to Ruby to JavaScript.
A wide range of tasks, such as brochures, logos, and websites, fall under the broad category of creative design. Experienced designers frequently find themselves with more work than they can handle, but there is a catch. One of the best ways to attract clients and show them what kind of work (and quality) you create as a freelance designer is to build a diversified portfolio. It's important to keep up with industry trends as well as acquire new methods and improve your abilities before launching a career as a freelance designer.
Within the service sector, writing continues to be one of the most in-demand jobs. Due to the fact that content has been designated the king of modern marketing, businesses have allocated significant resources to the creation of high-quality articles and blogs, as well as guides, press releases, and other sorts of written content. If you want to work as a freelance writer, you need to have excellent writing abilities, impeccable grammar, and a natural ability to tell compelling stories.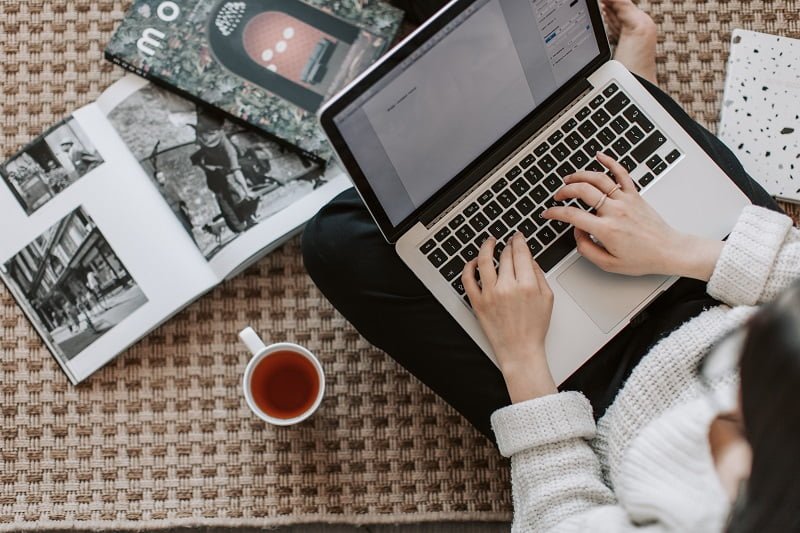 4. Marketing professional
Working as a freelance marketer might include everything from managing paid Facebook ad campaigns to writing a full website material. Freelancers in the fields of marketing, strategy, and consulting make up a sizable and active subculture. They all have something in common—digital literacy.
Digital plans that span all of a buyer's journey must be developed, implemented, and optimized for both B2B (business-to-business) and B2C (business-to-consumer) marketing. This necessitates that they are well-versed in digital principles like search engine optimization (SEO), data analytics, user experience (UX), conversion optimization (CRO), email marketing, and many more. Demand for freelance marketing experts is driven by the wide range of abilities required by various types of businesses. Everyone can find a job!
Localized content is among the most successful marketing options for publishers, advertising agencies, and worldwide organizations. A direct approach may be the only option to engage with potential clients in certain countries and cultural contexts. Fortunately, some freelance translators can help. On the other hand, professional translators are not only competent in the languages they translate from and to, but they also have either professional or academic expertise in their specialty. To get started as a freelance translator, enjoy your strengths and accept work relevant to your area of expertise.
A strong video production portfolio and exceptional filming and editing abilities are required to be a successful independent video producer. A few years of relevant work experience in this field, the appropriate software and equipment, and a strong project portfolio will make breaking into the market more straightforward.
How can an accountant find work as a freelancer? The need for a qualified accountant or bookkeeper may surprise you, given how high the demand for these professionals. The SMB market can be tapped easily if you have a keen eye for detail, a strong grasp of Excel, and an understanding of commercial awareness and tax rules. Additionally, keep in mind that other freelancers require assistance with their bookkeeping as well!
Human resource management is a critical function for any firm, whether it is new or well-established. You can work from home or at the client's office if you want to undertake this type of freelancing work. So, if you're just starting as a freelance HR manager, you'll need to have some previous expertise in that field before you can get employed.
When it comes to the digital world, it's all about SEO or Search Engine Marketing (SEM). One of the most common freelance professions, SEO, requires a wide range of skills, including an understanding of Google algorithms, long-tail keywords, and the Panda impact, among other things. Doesn't it seem appealing? That's a possibility! I'm providing these services since last 3-years as well as the trainer of SEO in the college of E-commerce By Experts.
Brand communications specialists should expect a steady supply of freelancing work. Work in this industry might cover everything from product launches to brand activation campaigns to native advertising. To be successful, you'll need previous storytelling and editing expertise, as well as good visual storytelling and editing skills.
Unsure Which Type of Freelance Work to Do?
If you are still confused about what you want to accomplish as a freelancer, make an essential list of what you are interested in. Write down the types of work you've done (even if you don't think you'll be able to perform it as a freelancer), write down the ones you'd like to do, and write down the things you're interested in and think you'll be able to learn to do. Then read over each one and underline the ones that strikeout to you the most strongly. This is an excellent place to begin.