No one dream, big or small, requires courage and strength to make your dreams come true. If you have dreams and want to make them come true, start freelancing
Definition of freelancing: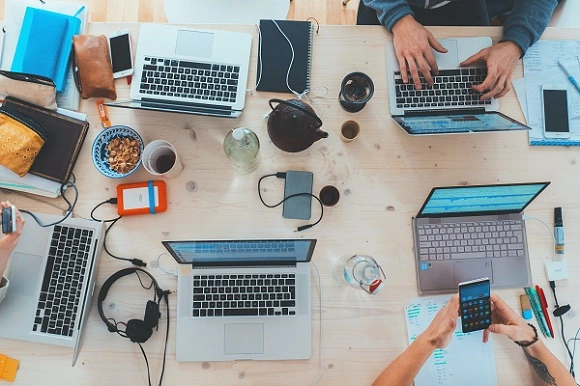 Self-employed professionals describe the Definition of freelancing:
who work independently, are not committed to a particular firm or company, and
provides services on hiring by a company or a client. Freelancers can provide
several task or projects at a time but usually works for different clients.
In short, it is an independent company that is not employed by anyone.
One of the key factors that determine the success of a freelancer is the ability to market themselves effectively. As a freelancer, you are your own brand, and you need to create a strong online presence to attract potential clients. This includes creating a professional website, using social media platforms to showcase your work, and maintaining an active presence on freelance marketplaces.
You should also focus on building a strong portfolio that showcases your best work and highlights your unique selling points. Additionally, it's important to have excellent communication skills and to be responsive to client inquiries and feedback. By focusing on these aspects of your freelancing career, you can set yourself apart from the competition and build a successful and sustainable business.
Freelancers accept payment in return for providing
their service. This agreement is usually part-time or for a short period.
Some Types of Services you can offer as a freelancer
SEO (search engine optimization)
Virtual Assistant
Social Media Marketing
Graphic Designing
Content Writing
Web Development
WordPress Setup
Copy Writing
Blogging
App Development
To find this kind of jobs, you can visit different market places like UpWork, Fiverr, Freelancers, and much more
Definition of freelancing and its Advantages
Freelancing is not a one-day job where to start freelancing, you can do and help to your family.
It's very easy to start anytime any ware you can use your network to find the clients.
Freelancing is a business with no time limit. You can work whenever you want and close your office whenever you want.
Freelancing offers adaptability in picking one's own functioning hours and work environment.
In starting may you to have a single client who chooses you can work with them, but as your experience grows over time, then you have a lot of options to choose the client.
Disadvantages:
Is huge demand in marketplaces for freelancer quality and reliable is growing you work?
Likewise, numerous organizations like to have consultants as their labor force as opposed to recruiting average workers.
Outsourcing offers adaptability in picking one's own functioning hours and work environment.
Initially, you may need to work for any customer who picks you. Yet, as you develop, it's your own decision to pick the customers you need to work for.
Freelancing has its drawbacks also. How about we investigate a portion of the fundamental disadvantages of being a self-employed entity.
Setting an outsourcing business sets aside time. Getting enough customers that can make it a business to help you and your family isn't simply a question of not many days.
Freelancing isn't caring for normal office professions. There can be an inconsistency in the work process of consultants. Once in a while there will be a lot of tasks to chip away at though every so often will pass without even a solitary venture.
It very well may be quite trying for consultants to deal with numerous customers and ventures. It's difficult for some individuals to monitor cutoff times and convey great quality work on schedule. Learn about Starting as a Freelancer
Building a Freelancing vocation can be pretty much as simple as looking for some employment from an independent site. Client can be found by systems administration with contacts and different authority ranges. Be that as it may, before you start, you need to choose not many things, including:
Achievement as a consultant is dominatingly reliant upon the accompanying:
Assumption:
 So, at last, I can say that freelancing is all about taking a worthy skill
If you want to know about the Definition of freelancing, you must have a skill set then can you succeed because Succeeding in freelancing is not an easy task as a hard worker.
I have been freelancing for the last three years and making 50K USD $ If you want to complete your desire, you start freelancing and contact me I will tell you how much money there is in the world of freelancing.
My personal advice is never to work with a single client. Always be ready to back up clients with Time. Maybe in the future, you may lose your favorite client and the end of your freelancing career.