What Is A Freelance Writer?
Are you searching for "what is a freelance writer?"
You are in right place to know the answer.
Let me explain A freelance writer is someone who offers the services of a writer on a freelancing platform; he/she can be a person who writes the content for the various channels and publications.
A freelance writer provides various types of writings such as blog posts, news articles, academic and entertainment articles. It covers technology and current affairs and many more.
It is not the time when someone wakes up and starts the day with a huge-sized newspaper and spends an hour finding the news from all over the world. Life has become easier, smarter, and quick now. It is a job of a freelance writer to provide all information to the reader with one click.
Before going forward I would like to list out the most useful information you are going to read.
What is freelancing?
Self-employed professionals who work independently, are not committed to a particular firm or company and provide services on hiring by a company or a client. The freelancers can provide several of task or projects at a time but usually works for different clients. In short, it is an independent company that is not employed by anyone.
Freelancers accept payment in return for providing their service. The agreement of freelancing usually part-time or for a short period.
Who is a freelancer?
The freelancer does not work as a full-day employee but he works under contract with companies, organizations, or clients.
Who is a freelance writer?
A freelance writer is a creative person who generates ideas and thoughts, to an attractive piece of writing and offers his services online. He has outstanding verbal and writing skills with a strong understanding of creating content in digital form. They develop ideas for the right engaging content.
They write proofread, research, understand styles, edit content, and provide the writing according to standards. He is a creative problem solver with extraordinary skills. He can work remotely within a fixed budget.
A Content writer focuses on strategies and tactics for creating the content. . They have a strong understanding of writing for digital channels, including keyword research, user engagement metrics, SEO, and placement.
How to become a freelance writer?
When this question arises in our mind the first thing that we need to know is how to start? What is necessary to make a start? What is the proper channel to start? What is the best procedure to become a freelance writer?
Here are some use full tips to become a freelance writer;
Always stay committed to your task,
Search for keywords.
Collect useful material on a research basis.
Create an effective niche according to your speciality.
Note down the key points and research the points.
Make Your Portfolio.
Advertise your Writing Services on Social Media.
Search for relevant Freelance Writing Jobs You Can Apply For.
Set your charges according to standard
A pre-planned is half done" so, Always do your practice first
What is Freelance Writing jobs
There are several jobs that a content or freelance writer can do. A variety of topics and concerns are there to explore and write about them. The freelance writer is also known as SEO Content Strategist, SEO Writer, SEO Content Writer, Web Content Writer, Digital Writer and, Web Write.
Platforms for freelancing jobs
As every work freelancing also has a specific platform to hire the employee or to find the work that is known as a freelance market.
This market includes many platforms like freelancer.com, Fiverr, Upwork, GURU, Flex jobs, and solid GIGs
These marketplaces come with their tradeoffs.
Marketplaces like Upwork and Fiverr have high competition, and it may be a bit difficult to make an initial profile or get paid according to your worth. And they will keep a small percentage of each job as a transaction fee. These platforms charge you a small amount of fee against your job.
By the passage of time and with consistent efforts if you become successful in making a strong reputation, you can easily find work and the earning will be smart enough for you.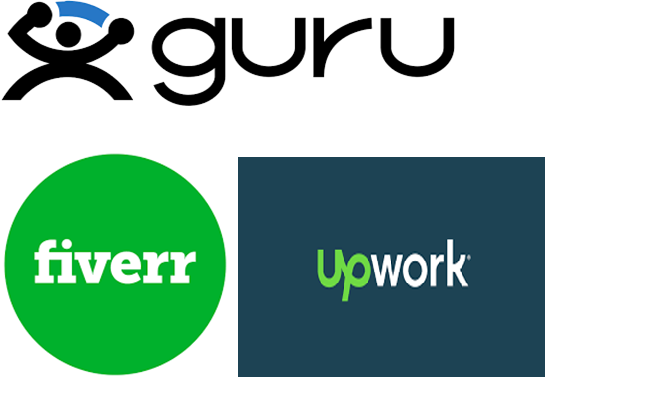 Types of freelance writing
A freelance writer can write articles, blog posts, new letters, research papers, SEO writing, and entertainment stuff like drama and film, etc.
Freelancing writing jobs include:
Copywriting
Career Coaching
Content Writing
Blog post
Ghostwriting
Affiliated articles
Grant Writing
Writing Tutoring
Business Writing
Creative Writing
Academic writing
Technical Writing
Editing
Job description of a freelance writer
Create an efficient piece of writing for that writer should collaborate with his team members to generate ideas that can promote internal and external engagement of users
Share the stories about your firm, team, employees, or customers so that reflect the creativity, set the targets and try to expand the brand presence, and try to achieve business goals
Develop ideas, write effective and engaging content that aligns the brand strategy and define the interest and needs of multiple stakeholders.
Research and interview subject-matter experts and key stakeholders.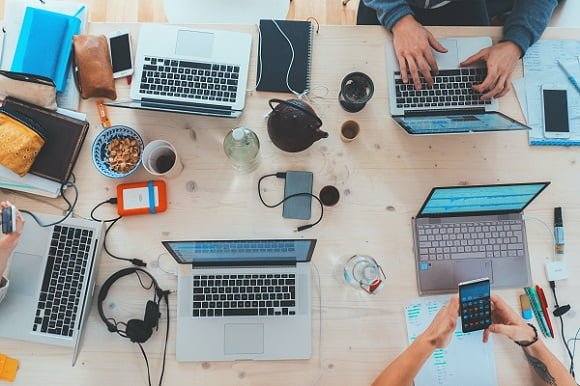 Useful Apps that can help to become a successful freelancer
Several applications work as a lifesaver for freelance writers.
Grammarly: Free Online Writing Assistant
Grammarly app works efficiently and spot side grammatical error by side, it checks and gives suggestions for accurate sentences.
ProWritingAid:
It is one of the best content writing tools that help you become a better writer.
SURFER:
It is a tool that is designed to help SEO optimize written content, like articles and blog posts. It analyzes the content of a page against "500+ on-page" signals. And you can rank the content if you copy the on-page SEO approaches that your competitors are using. It has a built-in keyword research tool as well.
HubSpot:
It is a robust tool that is very easy to use. You just have to type some of the keywords you're working and it will generate some blog title ideas using the keywords automatically.
YoastSEO:
YoastSEO is a WordPress plugin. It is very useful to improve your website's rankings on search engines and helps you to optimize your site's keywords and content.
Copyscape
It is a plagiarism checker that detects duplicate content.
coschedule.com
The Headline Analyzer rates the ability of headlines to result in social shares, and score overall headline quality increased SEO value and traffic.
How many freelancers can earn?
Usually, the earning of freelancers is different from each other. When we think of freelancing as a career the question arises in our mind, will it be enough for my day-to-day use? Can I
Earn enough from a freelancing job for my living?
The answer is yes you can earn enough money for your living by freelancing if you have worked well on your skills. If you are a newbie maybe it takes time but the freelance market highly requires skilled individuals.
Which type of education need to get to become a freelance writer?"
You don't have to get a formal degree to be a freelance writer. But if you still want to learn some specific area of education and want to educate yourself, so you can produce quality work.
If you have financial issues or you don't have time to get admission for a degree, from a university, so you can for an online writing course. They're typically cheaper than formal degrees, and you can start to work your work after learning from them staying at your home or it can be a part-time job.
For a professional content writing career, English major jobs can be profitable, and it is the same for writing-intensive majors like communications, journalism, and creative writing.
Before starting freelance writing, one must learn some soft skills employers look for. It will enhance and modify your work according to the needs of the market.
Share on facebook
Facebook
Share on twitter
Twitter
Share on linkedin
LinkedIn