What Are the Best Work From Home Jobs?
Are you seeking part-time work-from-home opportunities? Our selection of the finest paying online part-time jobs is perfect for you! In this article, we'll demonstrate the following:
• What are the best online part-time jobs?
• How to Get Started
Most of these part-time internet jobs have a success story behind them, so you can rest assured that it works. This list has something for those seeking part-time or full-time employment from the comfort of their own home. Most of these part-time online jobs do not necessitate a college education or prior work experience. Even students can do these jobs.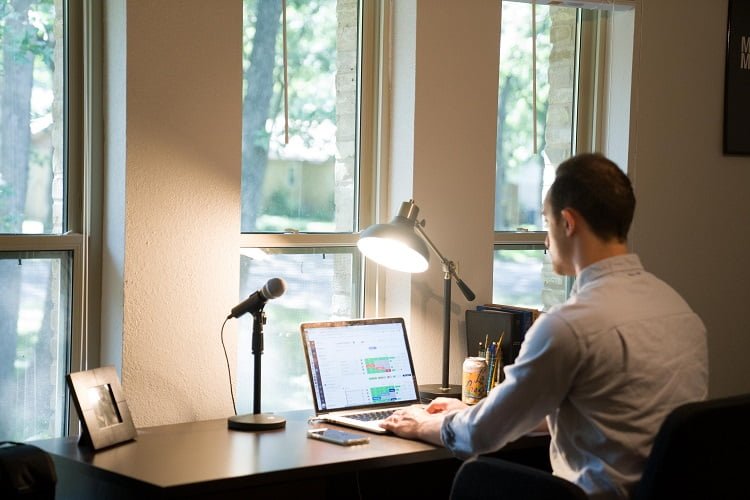 Work from home part time jobs?
Our time is usually exchanged for money in the majority of our work. As a result, the greatest work-from-home options allow you to earn the most money in the shortest period.
Blogging

One of the most flexible and rewarding careers you can have is blogging, so it's no surprise that it's ranked number one. My favorite way to make money online is through blogging. If you're reading this article, The more people read your content, the more money you'll make.
Blogging requires a significant amount of effort (at least in the beginning), and it will take some time before you start earning money, but it is gratifying if you persevere.
An SEO specialist

People who know how to boost a company's search engine rankings are in high demand. To stay on top of the ever-changing SEO landscape, keep an eye on the search algorithms defined by search engines. Integrate content marketing methods into your overall strategy.
Distribute your information on social media and encourage other websites to link to your site. Building backlinks and optimizing a website's content are essential skills for an SEO practitioner. Direct experience in the field is preferred or required in some cases, but having a degree in the area is not always necessary.
Proofreader:

Seeing spelling and language faults makes you cringe, don't they? Do you have a strong desire to express yourself through words? Yes? Then a brilliant Proofreader might just be you! Proofreaders are responsible for catching grammatical, spelling, and punctuation mistakes. To ensure that all pieces are included and appear as they should, they also look at the format, noticing things like a sentence printing twice or mistakenly omitted, a headline failing to show as bold, or the date missing from a document.
Transcriber:

The ability to sit still for lengthy periods, good typing skills, patience, and an eye for detail are all necessary for this position. There are many opportunities for transcribers in the job market right now. Transcribers take recordings of meetings, discussions, and other events and turn them into text.

Among the responsibilities of this position are listening to audio and converting it into long-form writing, checking draughts of written transcriptions, and communicating with clients to ensure they are satisfied with the final products.
This is a fantastic part-time job you can do from the comfort of your home.
Virtual Assistant:

Have you ever worked as a personal assistant or enjoyed helping others remain on track and reach their goals? Also known as a "Virtual Assistant," you might work virtually for small business owners to help them. Working from home, a virtual assistant can provide clients with various administrative services.

Schedule appointments, make phone calls, book flights, and manage email accounts are typical virtual assistant duties.
From email management to content development, bookkeeping, graphic design, and social media, a wide range of options is available to clients.
Online Writer:

If you enjoy writing but don't want to create a blog, have you considered working as a freelance writer? Writers who specialize in digital content creation work on a wide range of projects, from websites and blogs to videos and infographics to infographics to whitepapers and everything in between.
Website Designer:

If you have experience designing websites, you can find employment with non-profit organizations, technology businesses, and other organizations.
Creating responsive and compelling landing pages.
Integrating CMS applications and data feeds for clients with website design and content.
Optimization of web pages for speed and scalability.
Implementation of industry and design best practices throughout the creation of a website.
Testing the webpage.
To get hired, you must show proficiency in Adobe Illustrator, UX, and CSS. You can easily make a significant salary if you can develop visually appealing websites.
Social Media Manager:

Are you a regular on social media and would want to post on behalf of other businesses in exchange for monetary compensation? Have you ever thought of being a social media manager?
A Social Media Manager, also known as a Community Manager, implements content strategies on social media platforms to manage a company's public interactions. They are responsible for evaluating customer interaction data, recognizing patterns, and developing digital initiatives to build community online.
Graphic Designer:

Graphic design is another option. To inspire, enlighten, or engage consumers, graphic designers produce visual text and picture concepts by hand or computer software. Advertising, brochures, periodicals, reports from corporations, etc. all benefit from their layout and production design.
Most businesses require well-designed graphics, yet inexperience with Adobe Photoshop can set off most job candidates almost immediately. Certain companies don't care about slick designs and prefer simple visuals like those made with PicMonkey and Canva.
With basic computer abilities, you may learn how to utilize these apps and apply for related jobs.
Conclusion:
Online jobs are in high demand, and this is not likely to change shortly. And in a day where income is decreasing and standard job laws are always changing, the option to make money through the internet could be precisely what you need to keep your sanity intact.
With these online jobs, you may work part-time or full-time from home to grow your savings or produce a full-time income from the comfort of your home.