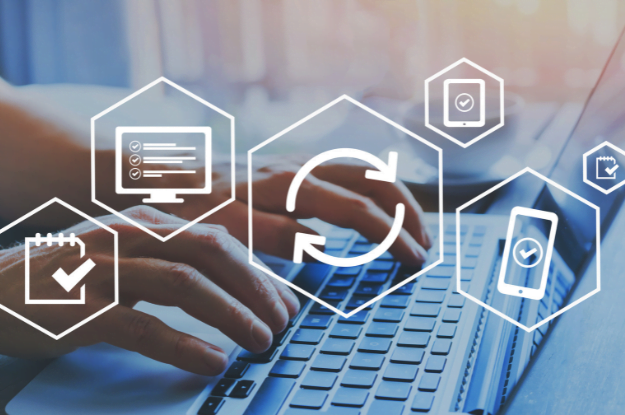 Non-emergency medical transportation providers provide vital services to the community. Countless families rely on NEMT solutions to transport their loved ones to critical medical appointments. Therefore, excellent ambulance services require a reliable NEMT software system. The following features are essential to ensuring that your NEMT software is effective, productive, and working to its full potential.
Live GPS Vehicle Tracking
Real-time tracking GPS offers numerous advantages for tracking in various fields:
You can track your drivers and vehicles conveniently from anywhere with real-time GPS.
It also protects your employees by providing proper reporting. This way, your company can identify problem drivers.
It provides all involved parties with a sense of security.
It's a valuable tool for your customers waiting for pickups or deliveries, as it helps them prepare for the driver's arrival.
Functionality For The Operation Of Multiple Fleets
Regardless of the size of your fleet, you should choose a NEMT application that can manage multiple fleets. You can quickly expand your fleet with this software even if you have a small business. As such, you will not need updated procedures or software to manage more vehicles. Besides, with the right software, you can manage a single fleet or multiple fleets for different companies on a single platform.
Claims And Invoicing
The software you use for your NEMT business needs should have billing and claims reporting capabilities. Billing is one of the most important aspects of any business. It ensures you receive payment for the trips your non-emergency medical company provides. Therefore, excellent NEMT software usually has a billing and claims feature. After the ride, the software is automatically updated and reconciled with the information in your system.
Automatic Scheduling
While it can be challenging to schedule your routes manually, the software's automatic scheduling feature, combined with artificial intelligence and machine learning, helps reduce the complexity of this work. Thanks to the auto-scheduling feature, drivers can handle most routes themselves. In addition, your dispatchers can now focus on more demanding customer requirements.
Automatic Trip Attestation
Most business owners desire to simplify the way they are reimbursed. Therefore, automatic trip certification is an essential NEMT feature for your system. Your trips are instantly and automatically verified as soon as you complete them because of how your software is set up. Your invoices and payments will be accurate and processed much faster.
Integration
Do you want to work with your current billing service provider, with whom you have handled all billing and receivables? The beauty is that with an appropriate NEMT system, you can leverage your existing billing provider instead of learning new systems or experimenting with a new service provider. If your company's billing and claims can be linked to the latest software, you can continue to work with a company you know and understand.
Price Forecast
The cost of trips depends on factors such as distance. Consider how you can easily manage the prices of your travels. Note that pricing modeling is an excellent addition to your potential NEMT software. You can customize pricing criteria to make it easier to calculate costs for the many aspects that affect your fares. Time of day, vehicle type, equipment, and other factors can be used to calculate the best rates for a given trip. NEMT software that lacks this functionality may limit your ability to create more customized pricing guidelines.
Reporting
Reporting is an essential aspect of a current NEMT application. The system should give you insight into your business by processing data and generating reports. You can use the analytics to make future projections and address concerns about how your business will likely perform. The information can provide a complete picture of your business, from driver performance to opportunities to grow your customer base. In addition, these documents can help you comply with health insurance companies, government agencies, and other entities to which you must report as a non-emergency medical transportation service.
Bookkeeping Solutions
Getting NEMT software with accounting capabilities is worth the effort. However, NEMT software with integrated accounting can process all the information in your system to calculate your requirements and manage your business. Receivables, disputes, reports, and even billing for your customers are all available in one place. Learn about the end to end testing framework
Book Portal
The booking portal is a valuable feature for your business. You need a NEMT solution that ensures your booking portal is accessible to everyone. The easier these procedures are for your customers, institutions, or other partners, the less work your clerks have to do in organizing simple trips.
If you choose NEMT software with limited features, your organization may miss out on features that are critical to its growth. Therefore, you should look for these features in your future NEMT software to optimize your company's performance.