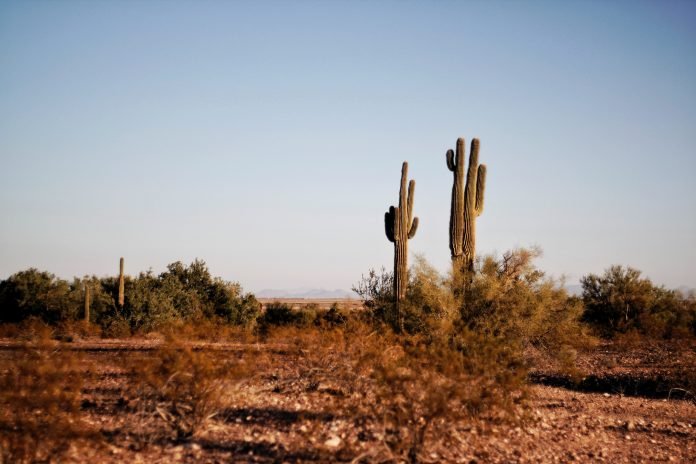 Are you thinking about relocating to Arizona? This state in the Southwest is well-known for its varied topography, energetic towns, and distinctive desert beauty. There are several important factors to consider when moving to Arizona, regardless of whether you're doing it for a career, family, or just a change of scenery. Here are crucial pointers to help you on your journey, from comprehending the climate and cost of living to discovering the best neighborhoods and making a smooth transfer for your family.
1. Understanding Arizona's Unique Climate
When relocating to Arizona, one of the first things you'll notice is its unique climate. The state is well known for its hot, arid desert climate with mild winters and summers. It's crucial to plan for certain weather patterns before making the transfer. Although the summer's dry heat can be oppressive compared to comparable temperatures in humid locations, it is more tolerable. Arizona is a desirable destination for anyone looking for a break from the harsh winter weather because of how mild the winters are on average. However, there can be a substantial difference in temperature between day and night, so bring a variety of clothes.
2. Exploring Neighborhoods
There are numerous neighborhoods in Arizona, each with distinct features and advantages. The state's capital, Phoenix, offers urban and suburban living. While Tucson offers a more laid-back and culturally diverse ambiance, Scottsdale is renowned for its affluent atmosphere and strong arts scene. Find a neighborhood that fits your preferences and lifestyle by researching different ones. When selecting your choice, keep things like proximity to jobs, schools, recreational opportunities, and general safety in mind.
When preparing to go to Arizona, it is essential to comprehend the expense of living. Even though the state's average cost of living is lower than the national average, individual costs can change based on where you live. Urban and rural places might have very different housing costs. Even while Phoenix and Tucson are more inexpensive than many other cities, premium neighborhoods can still be more expensive. To accurately determine your moving budget, include costs like groceries, transportation, healthcare, and utilities.
4. Education and Schools
It is crucial to investigate the educational opportunities in your chosen location if you are relocating with a family. Numerous public, private, and charter schools can be found in Arizona. Investigate school rankings, extracurricular options, and teacher-to-student ratios because educational quality might vary. Arizona is also well-known for its universities, notably the University of Arizona and Arizona State University. These universities provide a variety of academic programs and support the state's thriving intellectual and cultural environment.
5. Transporting Your Vehicles
Moving between states often involves the difficulties of transferring your vehicles. Use automobile shipping services if you wish to travel to Arizona or if it is more convenient for you to have your cars with you. Consider using car shipping to Arizona to transport your vehicles to your new home. You can avoid the stress of a lengthy journey by doing this, allowing you to focus on adjusting to your new surroundings.
6. Embracing Outdoor Adventures
Natural splendor in Arizona is a big appeal for both locals and tourists. The state provides various outdoor pursuits, including hiking, camping in the Grand Canyon, and discovering Sedona's red rock formations. While the Colorado River offers options for water-based excursions, the Sonoran Desert offers a distinctive terrain for outdoor enthusiasts to explore. Investigate nearby trails, parks, and recreational places to fully immerse yourself in Arizona's stunning surroundings and embrace the outdoor lifestyle.
7. Cultural and Culinary Delights
Enjoy the state's cultural and culinary amenities while settling into your new Arizona home. Native Americans heavily influenced Arizona's past, and numerous museums and cultural institutions are devoted to maintaining these customs. The state's cuisine reflects its multicultural population, with Mexican and Southwestern flavors dominating. To experience the various flavors of Arizona, be sure to check out the neighborhood farmers' markets, food festivals, and eateries.
Conclusion
Arizona offers the chance to live in a state with a dynamic fusion of natural beauty, diverse communities, and rich cultural experiences. You can prepare for a seamless and joyful transfer by learning about the climate, exploring the neighborhoods, managing the cost of living, emphasizing education, and considering practical vehicle transportation choices like auto shipping Arizona. If you embrace the state's outdoor activities and gastronomic offerings, you'll quickly feel at home in the heart of the Southwest.