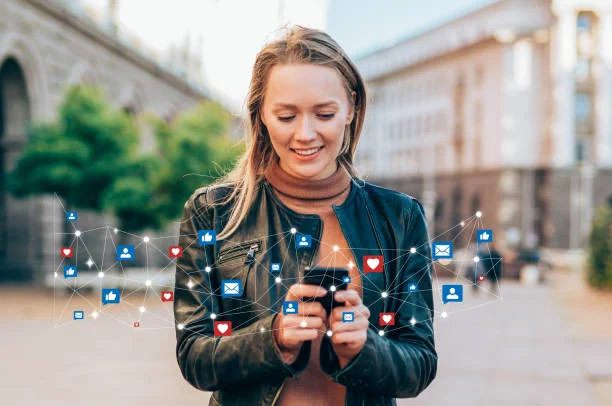 When Instagram initially launched, it appeared everybody was using the hashtags #tbt and #ootd in their postings.
However, in 2018, a social media and web marketing tool examined 115 million platform users and discovered that one-third of Instagram pictures have no captions.
We understand that not everyone enjoys using hashtags. They're one of the most common ways to grow an Instagram following, but you can increase your Instagram likes and followers on the network without including hashtags as well.
Socialize
Connect with other users and make new friends on the network.
Instagram is a social networking platform, and you should use it to interact with others. This indicates you can write or respond to comments and mentions rather than just double-tapping your favorite posts.
You are bringing focus to your account, even if you're complimenting somebody or starting a little chat with other people. Not only will the individual with whom you're interacting look at your profile, but their followers may also.
This increases your organic reach because individuals are more likely to check your account. They will undoubtedly follow you once they visit your profile and like your content.
Spend Time on the Explore Tab
The Explore Tab on Instagram is full of exciting and trending posts and individuals to join the network. While having your post featured on the Explore Page may be challenging, you can always get your presence out there by leaving comments on other creators' posts.
Because posts on the Explore Page tend to draw a massive bunch of attention, having your presence there could lead to specific new followers. Additionally, showing some appreciation for other people's work is typically great.
Post More Selfies and Apply Filters
According to the study, images containing a person's face receive 38% more likes than those without. That is not a low value to dismiss. Instagram users adore selfies, so why not click a fantastic selfie to post on your profile?
Even if you don't use hashtags, applying an appealing filter for your Instagram images is the cherry on the cake. It can significantly enhance the chances of obtaining likes.
To create an eye-catching account and captions that a user can't refuse admiring the photographs, you may either use Instagram's built-in filters, which are entirely free or try other photo editing applications.
Add an aesthetic filter to your Instagram stories as well if you do not include captions. It can greatly increase your chances of receiving many likes and comments.
Make Use of Instagram's Networking Features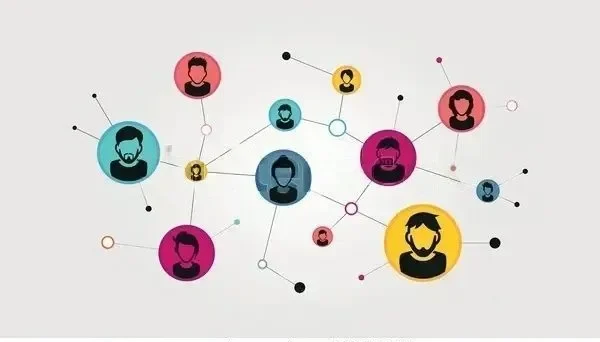 Instagram networking is a simple way to get likes on Instagram without using hashtags.
Instagram pods are the newest digital marketing fad.
These pods are made up of a significant number of Instagram users who share a common interest in keeping their accounts up to date.
For example, several groups are dedicated to health, beauty, pets, meals, and various other categories.
When a Pod member shares anything on Instagram, fellow people can respond with likes and comments.
Engaging with posts relevant to your content area might help you make the most of Instagram networking.
Other Instagrammers who are keenly interested in identical kinds of material will be able to engage with you and participate on your account as a result of this.
By complimenting someone or initiating a small conversation with them, you can direct exposure to your profile. As a result, the individual with whom you are engaging might surely check out your account. His or her followers may do the same at times as well.
Arrange for a Takeover
Are you comfortable handing up command of your account to a collaborator or endorser? Then account takeover is a great way to get new people to your profile.
Nevertheless, since you intend their followers to engage with you and move to your page, it's crucial that the brand or influencer, whoever is taking over your handle, shares your ideas.
You can engage a celeb to conduct a live stream on your behalf if you are willing to invest significant money in it.
This approach will almost certainly enhance connection and eventually help you gain more followers and likes.
The account takeover method may seem to be a costly alternative initially, but it can prove to be a solid long-term investment that would benefit you in the long run.
Post During Peak Hours
Posting at the proper moment, when your viewers are most online, is one of the most important parts of obtaining likes on Instagram. If your post earns many likes and comments, it tells Instagram's algorithm that it's a good bit of content.
As a result, your post is much more certain to appear in more people's feeds. And, if you're lucky, it might even appear on the Explore page.
But when is the best time to post anything on Instagram? It's continued to be a major subject of debate, with various businesses and influencers dedicating to specified schedules and hours to maximize response.
Therefore, you should research your followers' active hours and post during those times. You may also get 50 free Instagram likes and make your material more enticing to your followers.
Post Very Frequently
Regularly posting new content is a beautiful way to remain in tune with your audience and gain likes on Instagram without using hashtags.
As an outcome, you may have to upload photos or other stuff frequently, which can even be two to three times a day, if not at least once daily. As mentioned earlier, you can post when your potential viewers are most engaged on Instagram.
Some people may find it challenging to post daily. In that situation, people can use planning tools to assist them.
However, do not publish unnecessary stuff to your account because this will turn your viewers off to your content. They may eventually lose interest in your content.
Quality above quantity should be your aim, regardless of how often or infrequently you post.
Create Stories That Are Worth Sharing and Enlightening
Even though your stories are viewed mainly by your current following, you may always use them to gain newer ones.
People even tend to grab a screenshot of something interesting in someone's story and repost it on their account if it is not about the uploader's content.
If you post anything people care about, they will likely wish to share it with others. As an outcome, your profile will be seen by a new audience.
Although it is common knowledge that quality content is necessary for captivating an audience, you can improve it using superb captions.
The captions should begin with a catchy statement. The reason is that Instagram will show a "Read More" link if your caption is too long.
Your remarks can be as engaging as your images if you employ the correct tone.
You can develop a feeling of interest among your audience by creating consistently good Instagram captions to make it a goal. They'll expect equally amazing and insightful stories from you in the future and wait for you to upload new content every time.
Instagram Ads:
Want to learn another practical approach to acquiring likes on Instagram without using hashtags? It's the sponsored Instagram advertisements. You may use Instagram advertisements to campaign with your IG company account.
In any format, Instagram will show your ad in the feed or explore page. Instagram advertising is one of the most efficient and secure methods of increasing 50 Instagram likes.
Tag Your Locations: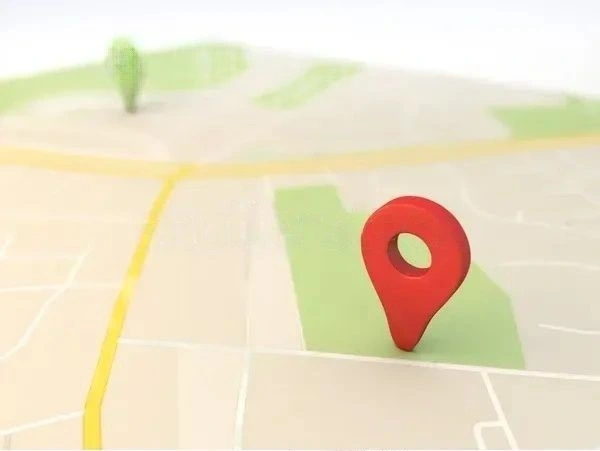 Some content creators on Instagram use Location tags in the same manner that hashtags are used to find similar posts.
When someone wants to know about any vacation spot and searches, look at Location tags to see what photos people have shared from that place. As a response, people frequently tend to follow new people and appreciate their posts.
This is an idea of genuinely earning likes without utilizing hashtags. Alternatively, you can use geotags to draw in more people. If you invest a lot of hours in popular spots, labeling your location will make your post appear in a list of photos from those spots on Instagram.
This will encourage people to visit your page whenever they search for a place on Instagram.
If you do not travel habitually, you can add the name of where the picture was shot to urge locals to view your work. The method applies to both travel and non-travel accounts.
Some content creators post their location in the tag bar as "somewhere" or "clouds" and get a lot of attention even then. Conclusively, tagging your posts in a specific place is not necessarily essential, or you can try Mega Famous Instagram free trial to get your first 50 Free Likes.
Conclusion
While hashtags are essential for generating likes, there are other strategies to draw attention to your Instagram handle and significantly improve connections.
We hope that the aforementioned pointers assist you in gaining more likes and developing a solid brand image for your social media account.
Gaining likes on Instagram is not as tough as it seems. You can achieve everything on your social media network by following a proper schedule, choosing your niche, and posting appropriate content.