What is Engineering Technology?
Engineering technology is the branch of engineering that deals with the actual application of engineering principles. With the help of engineering technicians or technologists, engineers or scientists can invent new technologies or make changes to current ones that are beneficial to the general population. A job as an engineering technologist is frequently more concentrated than a career as an engineer because of the practical aspect of the information and skills necessary for success. It's common for a technologist to specialize in one or a few engineering domains and practice in a lab or other physical location linked to that area of concentration.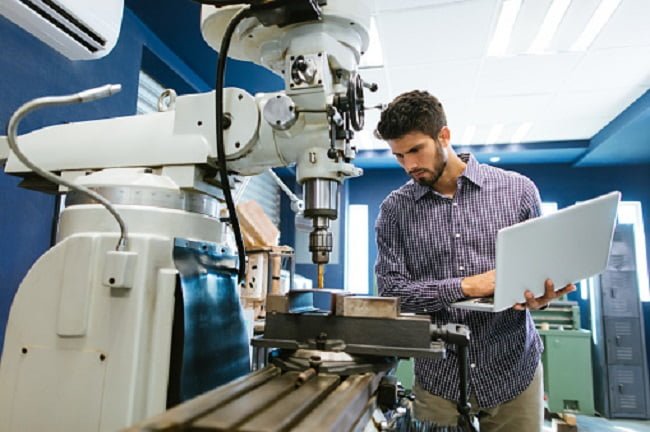 What is an Engineering Technology degree?
An engineering technology degree prepares students for a profession in the manufacturing industry, where they work on design, construction, and the improvement of products.
The work of an engineering tech can range from assisting with equipment setup, conducting experiments, and collecting data to participating in the design and development phase of the process, which may include using computer-aided design and drawing (CADD) equipment or building model versions of products.
What is Mechanical Engineering Technology?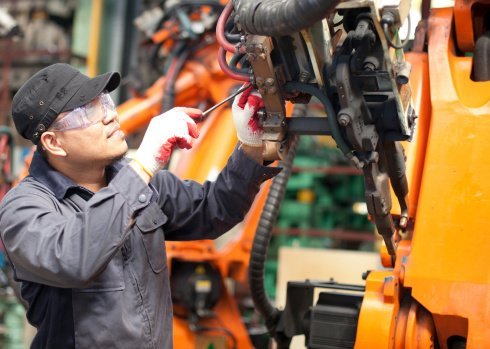 What is the Difference Between Science and Technology?​

There are many ways to improve society with a degree in mechanical engineering technology, such as inventing beneficial technologies like jet planes, high-performance autos, and paralyzed individuals' exoskeletons.
What Mechanical Engineer technologist Do:
Involved in designing and developing machines for industrial use and testing and manufacturing consumer products.
Involve yourself in product testing by establishing instrumentation for auto crash tests.
Perform research, create basic layouts, gather data, perform calculations, examine the outcomes, and document your findings in reports.
Carefully plan out the assembly procedure and components used in manufacturing.
Estimates for labor costs, machine lifespan, and plant space should be completed before the building begins.
You should test and evaluate machines and other equipment and collaborate with engineers to resolve production concerns.
Design designs should be evaluated based on measurements taken and compared to original requirements.
Examine project directions and designs to ensure the test guidelines and requirements are followed, and the objectives are met.
Mechanical Engineering Technology graduates can work in a variety of fields, including:
Technician/Engineer in the Automotive Industry
An Architect/Engineer
Electro-mechanical Technicians
Energy Efficient Technician
Technician in Environmental Engineering
Technician in Industrial Engineering
Engineers in the field of manufacturing
The Marine Engineer (May require a Coast Guard license)
Mechanical Engineers
Engineers in the mechanical field
Manager of a Power Plant
Technologist in the field of sales.
Computer Engineering Technology:
Computer engineering aims to optimize the interaction between hardware and software. It is common for computer engineering technologists to serve as backup to the industry. With an associate's or a bachelor's degree, you may be able to break into computer engineering technology faster than with a standard engineering degree.
An undergraduate degree in computer engineering differs from an undergraduate degree in computer science. Practicality rather than theory is the focus of computer engineering technology. As a result, you may not require as much engineering or calculus.
What are computer engineering technologists doing on the job?
Quality assurance, computer-integrated production, technical documentation, and computer maintenance are some of the options available. School graduates have also been hired as computer test engineers, software developers, and other technical positions. Bachelor's degree holders are more likely to land engineering jobs than those without one.
Computer Engineering Technology Salary and Career Outlook:
How much money can you make if you study computer engineering technology? This relies on a variety of things, including your education level and the number of years you've worked in the field.
Between 2008 and 2018, the number of jobs for network and computer systems administrators was predicted to rise by 23%. An annual wage of $72,200 has been cited as the national average in 2010.
During the same period, computer support specialists made an average of $49,930. However, it's worth noting that some computer support roles are open to persons with associate degrees. Analysts with a bachelor's degree in computer systems saw an average yearly income of $81,250.
Electrical Engineering Technology:
There are a variety of electrical engineering technologist jobs, including those in control systems, automation, robotics, power generation, and communications. Some places they can work are manufacturing companies and power distribution centers. A bachelor's degree in electrical engineering technology is needed in most cases.
An Electrical Engineering Technologist's Job Description
Process control, instrumentation design, and electrical power distribution are just areas where electrical engineering technologists can apply their engineering knowledge and skills to real-world applications in manufacturing, power distribution, and other industries requiring the practical application of electrical engineering knowledge.
If you're interested in working as an electrical engineering technologist, you'll need to know how to calculate the design specifications and estimate the materials' costs.
You'll also need to understand how to prepare project budgets and design or modify schematics for control systems or industrial automation systems. You'll also need to know how to ensure compliance with codes and regulations as well as develop maintenance standards.
Electrical Engineering Technician Salary Data:
The median annual wage for electrical engineering technicians in 2019 was $65,260, according to the U.S. Bureau of Labor Statistics (BLS), which does not explicitly have data on electrical engineering technologists. According to the Bureau of Labor Statistics (BLS), 10% of these professionals earned $39,190 or less per year, while 10% earned $96,690 or more annually.
Civil Engineering Technology?
If you want to work in civil engineering, you may want to consider becoming a civil engineering technician or technologist. They are not required to be licensed as civil engineers. Hence their work is overseen and approved by a civil engineer. As civil engineering technicians gain experience and expertise, they may be promoted to civil engineering technologist positions in various organizations. Learn about the difference between Science and Technology.
Technicians in the Civil Engineering Field
Infrastructure projects such as roads, bridges, utilities, and other transportation infrastructure are supported by civil engineering technicians. This includes commercial, industrial, and residential projects as well as land development projects.
Responsibilities of technicians in Civil Engineering:
Engineers in civil engineering often perform the following tasks:
Use project drawings and blueprints to estimate the dimensions of structures.
Talk to engineers about putting out a strategy.
Engineers supervise the use of computer-aided design software.
Assess the preconstruction conditions in the field
Observe construction sites and evaluate the work of contractors to identify design flaws.
In a laboratory, conduct tests on building materials and soil.
Support building projects according to their design requirements and any relevant codes.
Plan and estimate the expenses of building and operating systems and infrastructure
Create and maintain records of project reports and data.
Assist with the creation and maintenance of project files and documents.
Salary information for Civil Engineering Technicians:
There is a $54,080 average annual salary for civil engineering technologists. When half of an occupation's workforce earns more than the median wage, the wage is referred to as the "median wage." Ten percent of the workforce earned less than $34,230 and more than $82,960.
The Future of Engineering Technology
Civil engineering technology is predicted to increase fast in the next decade because of the demand for qualified personnel on-site at infrastructure enhancement projects such as transportation, pollution prevention systems, and building and road repair.
Companies and governments worldwide rely on environmental engineering techs to help them comply with environmental rules and deploy new, more environmentally friendly technologies. Jobs in industrial engineering technology are also predicted to rise since these professionals are needed to examine performance, cut costs, and boost efficiency. They are expected to grow.