SOLD!!! Wouldn't your heart sing if you saw this where your home's "for sale" sign once stood? But while that is any home seller's dream, often, the sale process tends to drag.
The responsive team at I Buy Pueblo Houses knows the trouble many people go through while trying to sell their homes. As such, their expert tips hereunder can help speed up the home selling process:
1. Price it Right
The numbers matter a lot. Hence, it makes sense to price your home competitively. Pricing your house too high can cause it to stay on the market for months, resulting in frustration and disappointment – as your listing expires and you think of ways to assuage or attract buyers.
On the opposite end of the spectrum, too low a price can lead to a quick sale, but you may lose out on potential profits. Well then, how do you determine the right price?
Essentially, it pays to do some digging – find out what other similar properties in your locality have sold for, so you can set your price accordingly. Also, get a feel for the market; in a slow economy, you may need to buck the trend by pricing your property slightly lower to entice buyers. Similarly, consider aspects such as the location and condition of your home as they affect its value.
2. Sell to a Cash Buyer
What if you could avoid the rigmarole of selling your home? Let's face it; the traditional sale process is often a hassle. The paperwork, repairs, appraisal, listing, staging, hosting open houses, and the long wait (and that's not all) can be dispiriting and downright exasperating.
Luckily, a cash buyer like I Buy Pueblo Houses can save you the trouble of going through a tedious and lengthy process. You get the convenience of a hassle-free sale, plus you can avoid dealing with agents or potential buyers who might be out to waste your time. Besides, you can close in a few days and turn a new page. I like to call it a get-out-of-jail-free card, as it helps you move on quickly.
3. Staging Works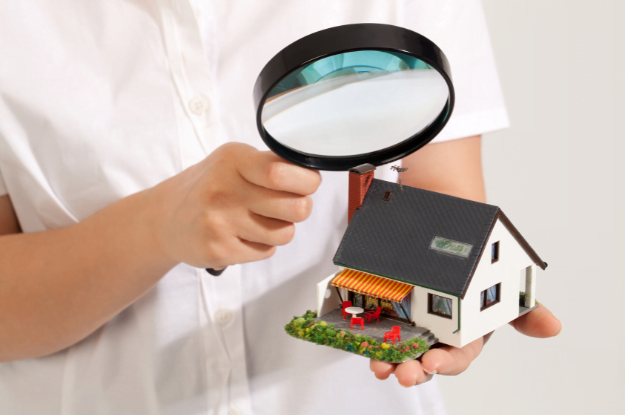 Would potential buyers be excited to view your home if it resembles a junkyard? Most likely not, meaning you should at least spruce it up before putting it on the market.
To this end, start by de-cluttering – clear out and purge items you no longer need. Furnish your home in a way potential buyers can envision themselves living in it. Preferably, choose neutral colors for walls and carpets, as they can appeal to more buyers. In other words, depersonalize your space, whether that means tucking away mementos or opting for furnishings more likely to attract would-be buyers.
You may also need to update bathrooms and kitchens and replace old fixtures and appliances – anything that looks dated. Also, do some sprucing up outside with a paint job if necessary. Also, staging might entail taking care of essentials such as minor repairs and pest control to attract more eyeballs. Even so, don't overdo it, as you're likely to incur more costs than you might recoup from the sale.
4. Partner with an Expert
Unless you have a knack for selling properties or particularly know your area's market, you may need to harness the expertise of a real estate professional. Their market understanding, networks, social skills, and experience can help you find buyers. And since they eat, sleep, and breathe real estate, they can direct you and help speed things along.
Their input might include assessing your home's worth, listing or marketing it through channels most likely to yield great results quickly, scheduling showings, working out a favorable deal through negotiations, and more. Without such an expert, you might be stuck wondering how to go about the process or navigating it without proper guidance. After all, would you take a plunge without swimming knowledge or a life jacket?
5. Make Technology Your Friend
Thanks to technology, you can simplify the sale process and score more leads. For starters, leverage the power of social media platforms to reach buyers and build interest in your property. Also, consider using virtual video tours to show potential buyers around your home – allowing them to view your property without visiting it.
Also, online listing platforms such as Zillow and Redfin have revolutionized how we sell homes, allowing us to showcase our properties to a wider audience. High-quality photos can also make a difference when trying to attract buyers. And with the abundance of editing tools, you don't need a professional's input to get great shots of your home.
The process of selling your house shouldn't entail waiting an eternity to get some fish to bite. By putting the strategies above to work, you can make prospective buyers beat a path to your home, regardless of the market situation.