What Is Link Building or Off-Page SEO?
Link building is the method of getting different sites to link to your website, and it's significant to your SEO efforts. First, you must develop valuable material about your business and its products and services.
Link building is also called Off-Page SEO.
If someone links back to your high-quality content on another site, you earn Backlinks. by using backlinks; you can increase traffic and boost search engine rankings.
The Importance of Building Links:
Links are essential to the continued survival of the internet. To be more specific, links give the web its name – links are the "webbing" that connects thousands of websites into a single entity, thus forming the interconnected web. A link is essential for two critical reasons for marketers and business owners to be concerned:
Regarding online navigation, links are the major means of getting people from one web page. Links are innately associated with authority and trust in the minds of humans.
Search engines (such as Google) regard links from one website to another as a "vote of confidence," They use links to indicate authority, trust, and relevancy between websites.
Links are helpful for various purposes, including marketing, audience development, relationship-building, and search engine (SEO) optimization.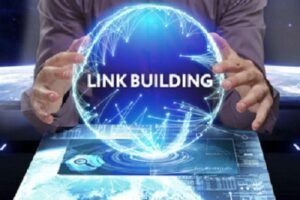 Aspects of a page's ranking that are important to consider?
For most SEOs, the quality of links determines which web page ranks higher in the SERPs. (Search Engine Result Page)
Since Facebook and Twitter have become so prominent in our lives in recent years, it's no longer surprising that Google's algorithm now considers social media activity when determining how to rank a page.
According to SEO experts, there is a clear link between your site's backlinks and how much traffic it receives. As a result, link development is a critical component of any successful SEO campaign.
What Is the Meaning of "White-Hat SEO"?
The terminology "white hat" isn't restricted to merely link building; it may refer to any SEO strategy. Overall, we use a white hat to define acceptable SEO methods, which should be vital to any off-page SEO plan. "White-hat" activities refer to Activities that comply with Google's rules. Learn about which is better: SEO Or PPC?
Put another way, maintain it clean and follow Google's guidelines. Rather than manipulating search rankings using unethical (black-hat) SEO techniques, your focus should be to put the user first by providing a positive experience and valuable material to the internet.
Do White Hat SEO Methods Work Better?
Gray Hat and Black Hat link-building tactics are penalized by Google's algorithm and discouraged by other search engines. Different search engine algorithms target Black Hat SEO practices, including hidden links, content automation, keyword density, and related tactics. According to the terms and conditions of most search engines, unethical tactics may result in a lowering website's ranking.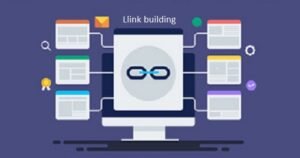 Why Should You Only Use White-Hat Link-Building Techniques?
When it comes to black-hat SEO strategies, while they may appear more accessible and quicker, they will not last much of Google's algorithm updates. And may result in manual penalties that will take you back weeks, if not years, and leave you buried in trying to repair the problem. This is severe business. Google's algorithm is continually being tweaked and improved. When Google detects fraudulent or low-quality backlinks linking to your website, you will almost certainly be penalized, and your search engine rankings will suffer. Just ask JC Penney, who discovered this the hard way. Learn about local SEO
Attempting to manipulate search engines is against Google's standards, so ensure you aren't employing black hat techniques to your advantage. Avoid SEO link schemes, including buying, selling, or exchanging links, link farms, and the creation of low-quality, automatically created, or spun material.

If you only have authoritative, high-quality backlinks obtained naturally through some white-hat link-building tactics, algorithm modifications will not affect you because you are not breaching any rules. White-hat methods are "future-proof," meaning that they will continue to work in the future.
Conclusion
Link building is obtaining links from other websites that point to your website. A search engine considers each link to be an "appreciation" that your material is of the following quality:
Exceptional quality
Rank-worthy
These links must be of excellent quality and not contain any spam. The higher the quality of your website, the greater its impact on your Search engine optimization. The branding impact is also quite good with them.
A good link is useful, originates from a well-known website, and is associated with accurate anchor text, among other characteristics. A bad, on the other hand, the connection is the inverse.
---