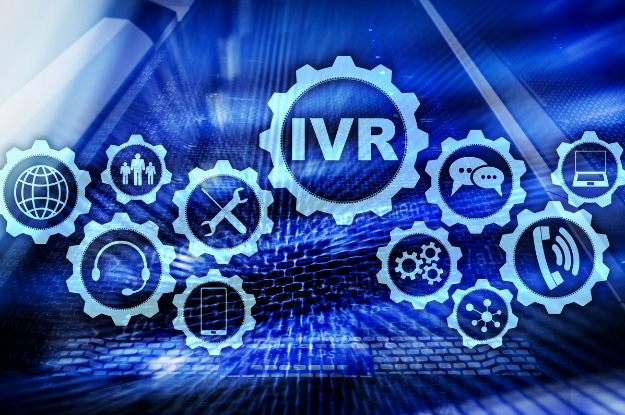 Interactive Voice Response (IVR) is the technology contact centers use to interact with customers through automated menus to provide solutions. Cloud IVR solutions has software that plays a recorded greeting to a caller, giving available options for them to find resolutions or connect to a qualified agent. The system allows a business to facilitate self-service action even beyond working hours.
Callers respond to IVR by pressing buttons on their phones to find a solution for the problem at hand. Today, IVR systems help eradicate the shortcomings of traditional call centers, like waiting in a queue for long periods, which leads to frustrations, and callers leave without finding a solution. If IVR is new to you, hang around as we delve into knowing what an IVR is and how it helps businesses improve contact center operations.
How an IVR System Works
An IVR system combines the typical phone system and software that creates a call routing path to assist callers in finding solutions with or without speaking to a live agent. The IVR software supports the phone system with an automated menu that guides callers to the appropriate departments, live agents, or a database that helps meet their needs.
Once you call a company, the IVR system provides a menu directing you to press different numbers for various needs. The system also allows you to select a preferred language by dialing specific numbers to ensure successful communication without leaving anyone out. If the options aren't good enough, you can speak to a live agent in the office. An IVR system keeps an organization going without holding customers and making them leave without finding timely solutions.
Advantages of IVR to a Business and How it Improves Contact Center Operations
The IVR system is prevalent in businesses for making work accessible in a call center by providing instant answers to callers. Organizations with an IVR system don't keep callers on hold or frustrate them, causing them to leave without the needed help. Here are the significant benefits of an IVR system.
Facilitate First Contact Resolve
Callers get directives from an IVR directing them to the appropriate agent or department for help. This way, a qualified agent receives only calls they can handle with precision, without further transfers.
Makes Customer Service Efficient
A company with an IVR system helps its agents become more capable of solving specific issues because they're assigned to help resolve unique needs. When an agent can answer or help solve a problem without keeping a caller too long, customer service is more efficient, and customers are satisfied. Read about UCaaS Providers
Lower Operational Costs
A well-executed IVR system will replace a receptionist, hence running a more cost-effective contact center. Therefore, a company with an IVR system increases its revenue by providing immediate communication and solutions to issues. Customers who experience positive communication can give more business to a company.
Availability of Data and Analytics
Software-based solutions store data, and a company can access and analyze customer satisfaction and the call abandonment rate from the dashboard. This way, measuring the performance of an IVR system of a call center and agents is easy. Incorporating an IVR system with an omnichannel contact center allows agents to access customer data quickly, enabling them to make adjustments and provide more customized and efficient service.
Increase Competence
An organization can set up the IVR system to greet and welcome customers professionally. The software provides timely answers or solutions to different issues, making the company appear to have more staff than they have.
Better Customer Satisfaction
Callers walk away satisfied when an IVR is reliable and easy to use because they're never routed to the wrong department. Customers are happy if they find whatever they're looking for without much hassle or wasted time.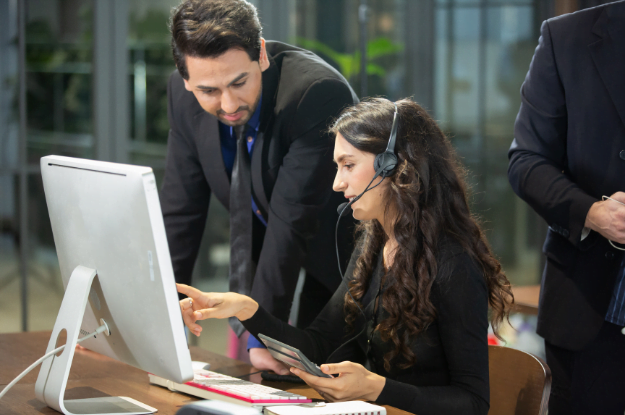 The Downside of IVR in a Business
Proper execution of an IVR can improve customer experience and the business at large. However, if used sparingly, the software can only frustrate the customers and the company. An overly complex IVR system can dispense a confusing menu that frustrates customers by not meeting their needs. A company must get a system that's easy to operate and understandably disseminate information.
Customers feel well-received and valued when talking to someone other than a system. This is because an IVR system is set with specific answers, which might not resolve their need. A natural person can transfer a caller to the correct department for help, but an IVR system can't. The system can only dispense available menus and not solve problems beyond the available data.
Implementing an IVR system can help a business by giving customers a wrong perception and preventing them from losing customers. As a result, customers are likely to choose the brand's competition if their service is better.