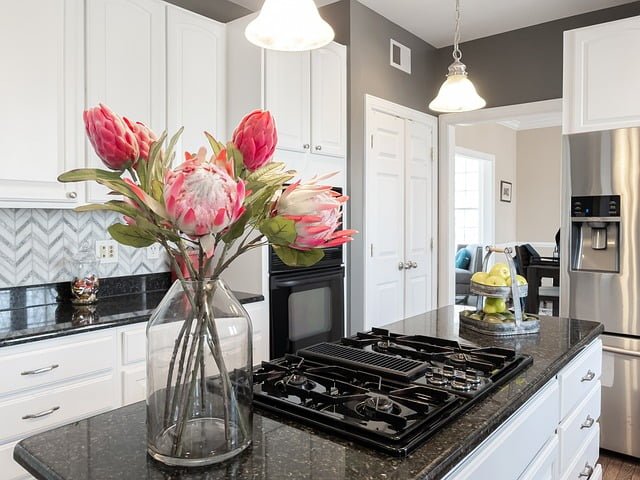 The practice of preparing a property to sell to highlight its greatest characteristics and make it more appealing to potential purchasers is known as home staging. Home staging includes decorating, rearranging furniture, cleaning, and adding minor details to create a welcoming and aesthetically appealing room. If you have an eye for design and like creating beautiful places, you could be keen on pursuing a profession via home staging.
5 Different Ways to Make a Living with Home Staging
Start Your Own Home Staging Business
A rich and fulfilling career path may be found by starting your home staging company. To get started, you must build up a collection of your work and sell your skills to real estate brokers, homebuyers, and property developers. On websites like Houzz and HomeAdvisor, as well as on social media, you may promote your services.
Work for a Home Staging Company
If you would rather work for a reputable home staging business, several alternatives are available. In addition to helping homeowners who wish to modernize their homes, home staging businesses frequently work with real estate professionals to get houses ready for sale. As a house stager, you can choose the furnishings, decorations, and other fittings, set up the room, and ensure it is tidy and friendly.
Offer Home Staging Consultations
Offering consultations to owners who wish to prepare their residences is another method to make a livelihood with home staging. As a professional home staging consultant, you would meet with customers to discuss their objectives and recommend ways to enhance their house's appearance and atmosphere. You might advise on furniture placement, color schemes, décor choices, and decluttering and organizing techniques.
Teach Home Staging Classes
If you appreciate sharing your skills and are passionate about teaching, you might want to explore teaching home staging workshops. Facilities, adult education programs, and online platforms such as Udemy and Skillshare can also provide home staging workshops. You may teach students the fundamentals of home staging and advanced strategies for creating aesthetically appealing environments. To learn how to make your condo fit for a Work-From-Home Lifestyle click here
Write and Blog About Home Staging
Finally, you might want to think about writing on home staging if you like to write and have a knack for clearly and concisely expressing complicated ideas. There are several options to write about house staging, such as blogging for websites that feature home décor, producing material for social media, and publishing books or blogs about the methods and advice used in home staging.
Why Start a Career in Home Staging?
High Demand for Home Staging Services
As a growing number of homeowners and real estate professionals understand the importance of staging a property before placing it on the market, there is a strong demand for professional home staging services in the real estate sector.
Flexibility and Creativity
One of the most significant advantages of a profession in home staging is the freedom and creativity it provides. As a home stager, you may choose to work solo or as a group member, and you can specialize in specific types of houses or work with a wide range of customers.
Personal and Professional Fulfillment
Home staging may be an emotionally and professionally rewarding career since it allows you to make a difference in people's lives by assisting them in creating an environment they enjoy. As a home set designer, you will collaborate closely with customers to understand their wants and preferences and design a setting representing their personality and way of life.
What Do You Need to Know Before You Become a Home Staging Expert?
Principles of Interior Design
You will be accountable as a home stager for changing a property into a visually appealing and practical area that appeals to potential purchasers. To accomplish your home staging certification, you must be well-versed in interior design fundamentals such as color theory, floor plans, furniture placement, and lighting design.
Real Estate Market Trends
To be an efficient home stager, you must remain current with property market trends, such as local housing market circumstances, buyer tastes, and the most recent design choices.
Marketing and Business Knowledge
To attract and maintain clients and develop a successful business as a home staging specialist, you must have excellent marketing and business abilities. This involves constructing a strong marketing and brand strategy, writing successful proposals and agreements, managing funds and budgeting, and networking with real estate brokers and other industry people.
Conclusion
Finally, there are several ways to earn a career via home staging, from creating your own firm to teaching seminars or blogging about the field. There are numerous chances to utilize your design and creativity to assist homeowners and real estate agents in making stunning and welcoming homes, whether you like to work solo or as part of a team. You may convert your love for home staging into a profitable and fulfilling business by honing your talents and creating your reputation.