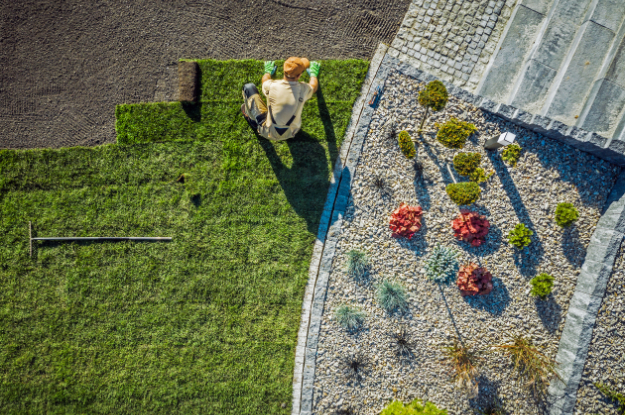 Hiring a landscaper is one of the best investments you can make to improve your landscape and property's appearance. However, finding a landscaper as trustworthy as Evergreen Landscape Care & Tree Services in Portland, OR can be challenging.
The search process doesn't necessarily have to be hard, especially if you have a cheat sheet with the right tips and tricks to guide you through the selection process.
Here is a five timesaving guide to help hire the right landscaper for your home and business needs.
1: Get a clear picture of your landscaping project
One of the biggest challenges when hiring a landscaping contractor is getting the right fit for the job. To find the right fit, you need to first get a clear picture of the project and what it entails. Knowing the many aspects of the project will help you choose contractors whose services span your needs.
To develop a clear picture for your landscaping project, start by taking stock of what your landscape looks like. By doing this, you can better determine what you want gone, improved, or replaced. Ensure to note all the changes you wish to effect on your current landscape.
Proceed to browse the internet for landscaping ideas based on the areas for improvements you have identified earlier. Now is the time to save pictures and formulate what the project outcome will look like.
With a vision for your landscape established, you're now ready to perfect it by bringing each element together based on the inspirations you've gathered. Now is also the right time to plan a budget for your landscaping project. Ensure to design a realistic budget based on the many elements to be incorporated into your landscape.
2: Initiate search for landscaping contractors
A clear vision helps to fine-tune the type of contractor you're looking to hire eventually. You can narrow down the search radius based on the services you want, whether hardscaping, landscaping, or water features. If you want all, you can widen your search to include contractors who provide full-service landscaping solutions.
Now that you know what to look for, start by searching online for landscaping contractors around you. Go through the list of recommendations and check out the services they offer. You can effectively eliminate options based on the variety of services listed on their website or online profile.
While searching online, expand the recommendation pool by asking friends, family, and colleagues for pointers. The chances are high that these people will recommend landscapers with whom they've had previous positive experiences.
You can also explore social media networks to seek recommendations from people in your community. Research each recommendation thoroughly before adding to your list of potential hires.
3: Trim the list
Information gathering can be tasking. However, you'll be happy with the list of recommendations you've found online and offline.
Now is the time for the real work; vetting each recommendation and whittling down the pack. Ensure to read reviews from third-party platforms like Google, Yelp, Facebook, Bing, Angie's List, etc., to get a clear view of the type of services each contractor offers and how they treat customers.
Delete landscaping contractors with numerous negative reviews and keep those with the right reviews and customer experiences.
You should also vet the remaining contractors for their licenses, insurance, and certification. This is important for the success of your project and to avoid liabilities. Another important thing to note is the past projects completed by the company. It is a red flag if the company isn't proud to show its past projects.
4: Interview and request quotes
Congratulations! You now have a list of potential hires who are likely to work on your yard.
Now is the time to contact each contractor, schedule an on-site consultation, and get quotes from them. This is an important part of the selection process because it gives you a chance to put a face to the company's name.
Watch out for important information like how the company treated your inquiry, how long it took to respond, their tone, etc. You should also pay attention to how professional and helpful each company's representatives are during the on-site consultation. You can get a whiff of the company's confidence and expertise when discussing your landscape vision and how it can be brought to life.
5: Selecting the right one
With all the quotes in and all on-site inspections completed, you may already have a favorite in mind. However, you should compare the quotes based on how detailed they are and how impressive the contractor was during the on-site inspection.
Be sure to avoid contractors who won't sign an agreement at the start of the contract, want full payment for the project in advance, and those with no warranty offered.
With the above tips, you can be sure to find a good landscaping contractor for your next project.