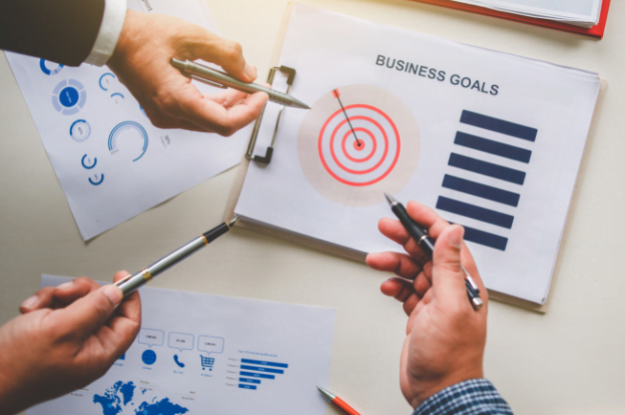 We all know that technology moves at lightning speed and that sometimes keeping up can be challenging. But PowerPoint remains one of the most widely used tools for delivering information – despite all the new multimedia presentation software options on the market. PowerPoint has many impressive features and capabilities for creating stunning presentations, which make it hard to beat. Here are seven reasons from a PowerPoint Presentation Design Company why PowerPoint is still your best bet:
Nothing beats a captivating presentation to help get your message across. And on the modern digital stage, PowerPoint has become one of the most reliable tools to make that happen. With PowerPoint, you can quickly and easily create presentation decks that are visually appealing, organized, and easy to follow. Even better, you can easily store and share these presentations online with friends, colleagues, or potential customers – not to mention you no longer have to worry about carrying around dozens of floppy disks for different methods of communicating your message.
Boost the Confidence of the Presenter
Through the customization of slides, visuals, and sound clips, it's possible to create an immersive experience that engages with the audience and brings added energy to speeches or lectures. The interactivity of including audio-visual components within PowerPoints makes it easier for presenters to stay on track and deliver. Learn about word of mouth marketing
A PowerPoint presentation is also useful for cueing memory points that might not be remembered if someone were to simply deliver information with no visuals. Boosting a presenter's confidence through a reliable and robust tool like PowerPoint will encourage better communication and organically generate enthusiasm.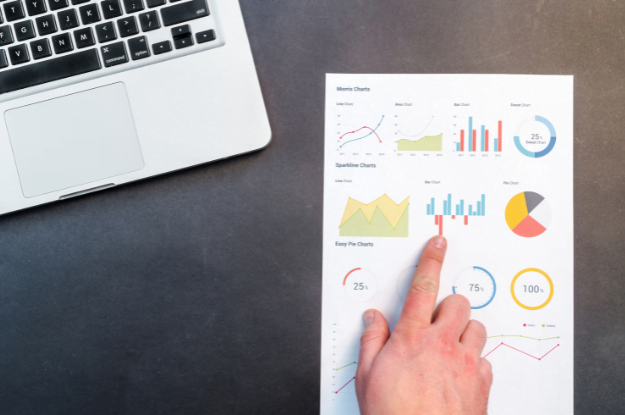 Keeps Audiences Engaged
With its powerful visual effects, you can make an unlimited array of custom slideshows that will grab your audience's attention and hold it throughout the presentation. Animations and transitions give life and energy to dull slides, while sound effects can entertain your material. Blending images, video, text, and multimedia into your presentations allows for faster comprehension of complex topics and encourages deeper interest among those in attendance. Whether you use it for professional development or educational instruction, PowerPoint offers immense value as a presentation tool.
Integrates Easily With Other Software
PowerPoint integrates easily with other programs like Word and Excel to create documents and spreadsheets in one program and then put them together in a presentation format, saving time and resources. With integrated charts and graphs, you can quickly turn complex data into an engaging presentation that will capture your audience's attention.
Comprehensive Template Library
PowerPoint is an awe-inspiring presentation tool that allows you to turn ordinary ideas into amazing visuals that can convey your message effectively. It stands out among other presentation software due to its access to a wide range of templates designed by professionals. These templates make a presentation visually appealing and provide structure and organization for a coherent flow of thoughts. In just one package, PowerPoint will provide you with creative layouts and modern designs to decorate your slides in less time than it would take if you were designing from scratch. Find out the 5 C's of Technical Writing
Accessibility for Large Audiences
With a hefty list of work, home, and family responsibilities, who has time to dictate or write a long-winded presentation? PowerPoint is the tool of choice for busy humans since it makes presenting information quick and easy while still having the potential to engage with large audiences. Not only can you package an entire presentation into a few slides, but all of your graphs, visuals, and important facts can be brought together visually in a highly digestible way. Most importantly, PowerPoint enables presenters to deliver instant feedback from their viewers in real time, saving everyone a lot of precious time. 
Maintaining Focus on the Agenda during Meetings
PowerPoint has been a go-to for meeting agendas since its inception. The ability to show visuals and text on the same screen ensures that audience members never lose sight of the topic. By providing slides of key information, you can keep everyone focused on the agenda and nothing else. Visual aids paired with clear delivery points help guide conversations and make it easy to stay on track with what is being discussed. Additionally, using visuals to look back on during moments of disagreement serves as an impartial reference point while recovering focus in any conversation.
PowerPoint is still relevant and necessary to aid presentation success. It's a convenient, efficient tool used in any setting – from a meeting room, lecture hall, or online – by businesses, educational facilities, and individuals alike. Its effective layouts and sharp visuals make it easy to bring ideas from the mind to reality. Whether you are an experienced user or a beginner, PowerPoint has something for everyone, making it easier than ever to create engaging presentations for any occasion.